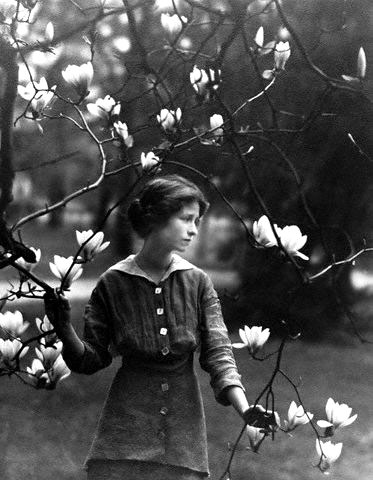 I teach a class called "Involved Elder" at a senior facility. This class is set up so that I can teach anything I choose that brings "life" into the life of the seniors in the 80s, 90s, & 100s. I recently did an activity called "Finish the Famous Name". On this list were names I did not know, but ones which these elders knew quite well. My passion as a life long learner finds a home amongst these folks. I discover treasures all along the way. One such treasure was the name Edna St. Vincent Millay, poetess extradinaire. You may know of her, but for me she is a new discovery. I found this beautiful little poem by her that I share with you:
Poetry of Edna St. Vincent Millay
Afternoon on a Hill by Edna St Vincent Millay
I will be the gladdest thing
Under the sun!
I will touch a hundred flowers
And not pick one.
I will look at cliffs and clouds
With quiet eyes,
Watch the wind bow down the grass,
And the grass rise.
And when lights begin to show
Up from the town,
I will mark which must be mine,
And then start down!